I. What is Avalanche?
Avalanche is an Ava Labs platform that allows anybody simply creates their multi-functional blockchains and decentralized apps (dApps).
It is intended to overcome some of the drawbacks of existing blockchain systems, such as poor transaction speeds, centralization, and scalability, and does so through several improvements. Its unique Avalanche consensus system, for example, offers low latency, high throughput, and resilience to 51% of attacks.
Avalanche aims for three main goals in addition to achieving complicated finance sector requirements:
Building permissioned (private) and permissionless (public) blockchains for application-specific use.

Creating and deploying extremely scalable, decentralized applications (Dapps).

Creating arbitrary complicated digital assets with unique rules, covenants, and riders (smart assets).
II. History of Avalanche
Avalanche was created and released over InterPlanetary File System (or IPFS) in May 2018 by a group of enthusiasts known only as "Team Rocket." It was later developed by a specialized team of Cornell University academics. Emin Gün Sirer, a professor of computer science and software engineering, conducted the study, which was helped by doctorate students Maofan "Ted" Yin and Kevin Sekniqi. Following the research stage, Ava Labs was formed with the primary goal of developing the network to suit the complicated financial sector needs. The AVA codebase for the Avalanche consensus protocol became open-source and publicly available in March 2020.
The Avalanche Initial Coin Offering concluded on July 15, 2020, with the mainnet launching in September of the same year. The protocol will also issue the native token AVAX in September 2020. (an acronym for "Avalanche"). In 4.5 hours, the platform's public token auction garnered $42 million. Some prominent participants included the investment company Andreessen Horowitz as well as participants from an Ethereum Genesis address.
III. Striking Features of Avalanche (AVAX)
Both decentralized apps (dApps) and autonomous blockchains are supported by Avalanche's smart contracts platform. Here are some of the traits that distinguish Avalanche:
Coin creation rate:

AVAX's maximum supply is restricted at 720 million tokens, however, AVAX users choose how quickly new currencies are created. AVAX holders can influence the rate of coin generation by voting on how much AVAX is given as a reward for adding a new block to the Avalanche network.

Transaction fee structure:

Transaction processing costs vary according to transaction type and Avalanche network congestion. All fees are destroyed (removed from circulation) to make AVAX scarcer over time. Avalanche users vote on the transaction charge, hence AVAX rates are subject to change.

Consensus mechanism:

Avalanche blockchain transactions are validated using a unique approach that needs several tiny, random subsets of network participants to approve transactions before they are declared finished.

Participation incentives:

Fast response times and high uptime can both increase the amount of AVAX awards that a network member can earn for processing AVAX transactions.
The proof-of-stake mechanism governs Avalanche in general. In return for the power to validate AVAX transactions, AVAX holders must stake (commit not to trade or sell) AVAX. The AVAX holders who have the most staked and actively engage as validators are the most likely to be selected as validators for fresh Avalanche blocks. Voting on Avalanche governance proposals also necessitates the possession of AVAX tokens.
IV. Core Technology of Avalanche (AVAX)

 
1. Network Architecture
In comparison to traditional choices, the main innovation underlying the Avalanche crypto platform is the integration of three separate blockchains. Such a one-of-a-kind design option provides the required benefits in terms of finality for the AVAX blockchain.
Rather than burdening one blockchain with all responsibilities, each blockchain in the AVAX ecosystem fulfills a different specialized role. The appropriate allocation of tasks across several chains contributes to the Avalanche blockchain platform's agility. Simultaneously, the AVAX blockchain network can reach the appropriate degrees of scalability, decentralization, and security. Avalanche claims to be "the fastest smart contracts platform in the blockchain industry, as measured by time-to-finality."
Let's look at the three blockchains that comprise the Avalanche mainnet:
The Exchange Chain, commonly known as X-Chain, is the distributed ledger technology that is utilized to create assets on the AVAX blockchain. It also makes asset exchanges easier. At the moment, the network's native token, AVAX coin, is the most popular cryptocurrency on the blockchain platform. All X-chain transactions need fees, which users must pay in the form of AVAX tokens. This is analogous to the approach of paying gas fees on Ethereum with ETH.
The contract chain is the next important feature of the Avalanche crypto platform. Smart contracts are an important feature of the AVAX blockchain platform since they assist developers in establishing dApps on the network. At the same time, developers may benefit from the platform's scalability and security features. The contract chain, often known as the C-chain, executes smart contracts for the Avalanche blockchain while simultaneously supporting the Ethereum Virtual Machine. 
The EVM compatibility in C-chain allows for the deployment of Ethereum smart contacts on the AVAX blockchain. As a consequence, developers may utilize conventional Ethereum developer tools to access Avalanche capabilities.
The platform chain, often known as the P-chain, is the final component of Avalanche's fundamental innovation. The P-principal chain's role is to enable anybody to create layer 1 or layer 2 blockchain solutions. Users may also build groups of L1 or L2 blockchain solutions.
In the realm of Avalanche, such blockchains are referred to as subnets, with the P-chain serving as the default subnet. Furthermore, by monitoring validators, the P-chain aids in the management of the landscape of various Avalanche subnets. Surprisingly, subnets are also responsible for the validation of the P-chain.
2. Subnets
Subnetworks (or "subnets") are customized chains (public or private) that operate alongside Avalanche's blockchain and are protected by particular groups of validators. When a developer develops their subnet, they may set up the rules that govern it, such as restricting the number of validators or who can operate a node. Importantly, all subnet validators must also validate the main chain of Avalanche.
By separating the platform into these numerous subnets, which contain some (but not all) validators, the team can minimize the network's complexity, allowing for many specialized chains to exist concurrently.
3. Snow Consensus Mechanism
Avalanche uses its consensus method, known as the Snow consensus protocol, to balance transaction speed, network capacity, decentralization, energy efficiency, and security. It is based on Proof of Stake (PoS).
The Snow consensus system is deemed "leaderless," which means that no one blockchain node is required to be the virtual leader who establishes a collective aim. When a validator node gets a user transaction, it asks (or "samples") random nearby validators if they agree.
This procedure is repeated with the neighbor's neighbor validators, and so on until the whole network agrees on the transaction's legitimacy. Slush, Snowflake, and Snowball are Snow protocol phases that accumulate on top of the previous one until it becomes an avalanche, increasing conviction and trust in the state of the blockchain.
V. What is AVAX?
1. Detailed Information about AVAX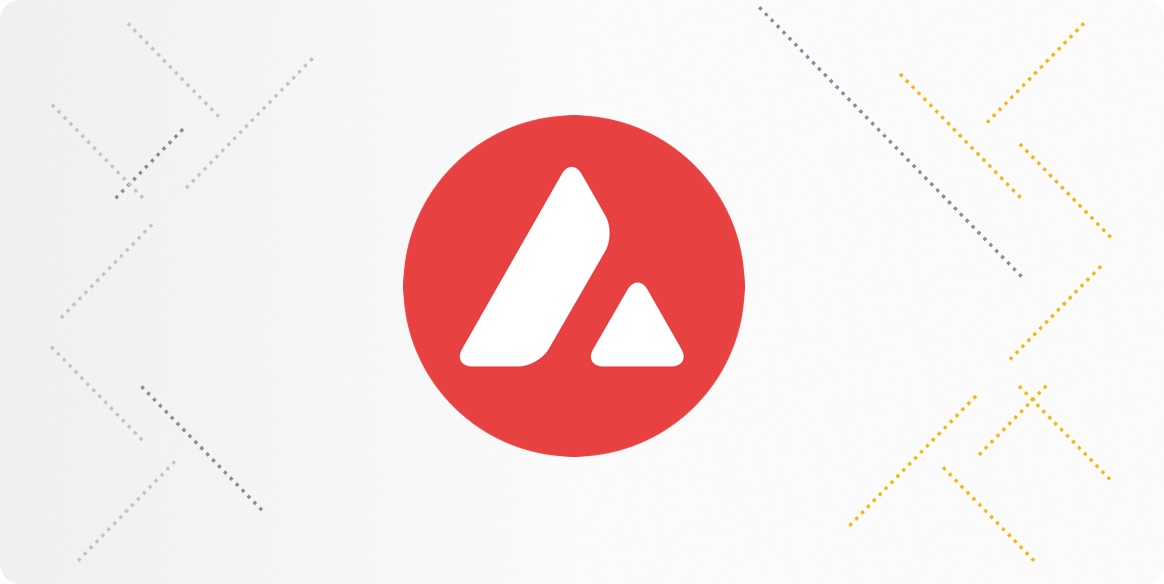 The Avalanche platform launched AVAX as a token to protect the blockchain network, pay for operating costs, transfer value amongst peers, and construct new networks on the Avalanche platform. AVAX currency is also the first smart contract platform that can verify transactions in less than one second and supports all Ethereum development tools.
AVAX was developed as a token with a restricted quantity. The overall quantity of tokens is set at 360 million, with a maximum supply of 720 million tokens. As the system continues to issue additional tokens until it hits its maximum capacity, various transaction fees will be charged.
2. AVAX Allocation
Token Name: Avalanche
Ticker: AVAX
Contract: FvwEAhmxKfeiG8SnEvq42hc6whRyY3EFYAvebMqDNDGCgxN5Z
Token type: Native, Utility
Token Standard: AVAX C-Chain
Blockchain: Avalanche
Circulating Supply: 220,286,577
Total Supply: 720,000,000
Staking Reward: 50%
Team: 10%
Public Sale: 10%
Foundation: 9.26%
Community & Developer Endowment: 7%
Strategic Partners: 5%
Private Sale: 3.46%
Seed sale: 2.5%
Airdrop: 2.5%
3. AVAX Noticeable Milestones
The following are some significant Avalanche network and AVAX token milestones:
May 16, 2018: An anonymous group known as Team Rocket released a paper titled "Snowflake to Avalanche: A Novel Metastable Consensus Protocol Family for Cryptocurrencies" on IPFS

.

June 2018: Ava Labs was founded by Emin Gün Sirer

,

Kevin Sekniqi

, and

Ted Yin

.

February 1, 2019: Seed sale announced. In the seed sale, 18 million AVAX tokens were sold at a price of $0.33 per token with one-year vesting. Seven investors took part, including Polychain, Andreessen Horowitz, and Balaji Srinivasan.
June 21, 2019: Emin Gün Sirer, in collaboration with Team Rocket, published a revised version of the original paper

.

April 2020: Cascade: first public testnet launch.
May 2020: Private sale: 24.9 million AVAX tokens were sold at a price of $0.50 per token. Raised $12 million from seven investors including Bitmain, Dragonfly Capital Partners, Galaxy Digital, and NGC Ventures.
May 2020: Denali incentivized test network launch.
June 25, 2020: Initial Coin Offering for Avalanche's native token (AVAX) announced.
July 15, 2020: Initial Coin Offering raised $42 million in under 24 hours.
August 2020: The Everest test network, a fully featured version of the Avalanche network, was launched.
September 21, 2020: Avalanche Mainnet Launch

.

September 22, 2020: AVAX price reached an all-time high of $6.98.
January 2021 (

Anticipated

): First major upgrade to Avalanche, Apricot

.

March 4, 2022: All AVAX tokens from Public Sale are unlocked.
4. Use Cases of AVAX
AVAX is the Avalanche network's native token. The token serves the following purposes:
Staking:

Avalanche is a proof-of-stake platform that relies on validators who stake AVAX to gain block rewards. Validators can earn up to 11% APY on staked AVAX, with an average yearly return of roughly 9.75% now.

Transaction fees:

AVAX is used as a charge for different network operations such as transactions and subnet subscriptions.
VI. How to earn & own AVAX?
AVAX has been listed on several cryptocurrency exchanges, however, unlike other major cryptocurrencies, it cannot be purchased directly using Fiat money. You can still acquire this currency easily by first purchasing Bitcoin, ETH, or USDT from any significant exchange and then transferring to an exchange that trades this coin.
AVAX may be purchased on public exchanges such as:
DEX: Pangolin, TraderJoe, Orca,…
CEX: Binance, FTX, Gate.io,…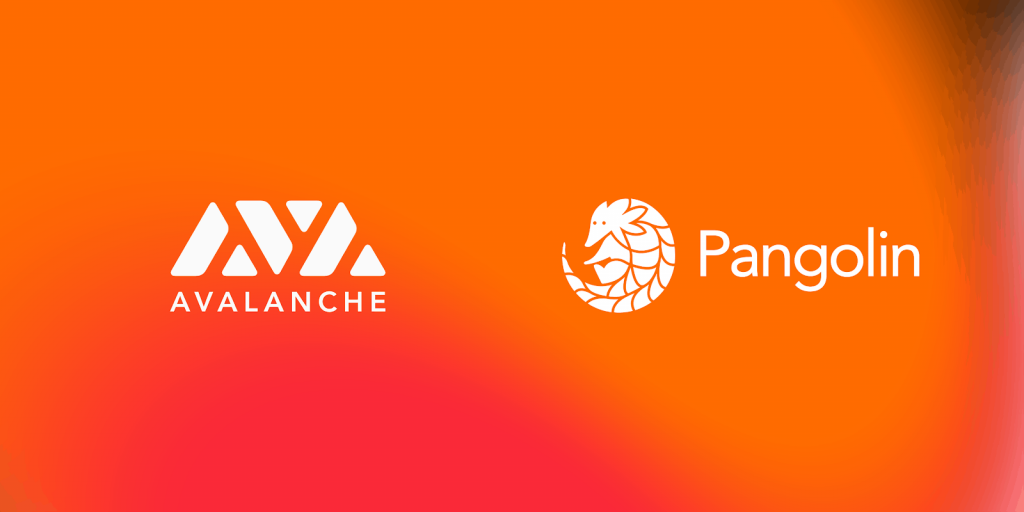 VII. Which Crypto Wallets are suitable for AVAX?
Here is the list of popular and best Avalanche (AVAX) wallets:
MetaMask

Coinbase

Ledger Nano X

Ellipal Titan

Binance

 

Exodus

imToken

CoolWallet Pro

 

Uphold
VIII. AVAX Recent Developments
Avalanche has made headlines for its skyrocketing costs and mainnet debut. Avalanche initiated a $230 million private sale of AVAX tokens in the run-up to its mainnet launch anniversary to promote the expansion of the Avalanche public blockchain ecosystem.
Polychain joined Three Arrows Capital, R/Crypto Fund, Dragonfly, CMS Holdings, Collab+Currency, Lvna Capital, and a collection of angel investors and family offices in backing the round.
In addition, the Avalanche Foundation announced a $60 million investment round. Mike Novogratz's Galaxy Digital, Bitmain, and Initialized Capital raised $45 million of the $60 million in a public token sale and private sale in July 2020.
The Avalanche Foundation introduced the new Avalanche Bridge (AB), in August, ushering in the next generation of cross-chain bridging. The bridge provides the finest user experience while prioritizing security and cost-effectiveness.
Avalanche has also introduced the network's first Dynamic Market Maker (DMM). Furthermore, Kyber Network intends to improve liquidity and facilitate token swaps in Avalanche.
As part of the $180 million DeFi incentive scheme, Kyber Network joined the Avalanche ecosystem. Avalanche Rush is an initiative that aims to introduce blue-chip DeFi apps to Avalanche. Aave and Curve have already joined the program.
On September 18, Avalanche announced the successful activation of AP4 on the Fuji Testnet. In addition to the network's already excellent processing speed of up to 4,500 transactions per second, the Apricot improvement reduced network prices significantly.
🚨 Attention #Avalanche Validators 🚨

Apricot Phase Four is here! If you haven't yet please upgrade to AvalancheGo v1.6.0, less than 3 hours until activation, don't wait until after.

⏰ Activation goes live @ 5p EDT / 9p UTC https://t.co/6qs0aMK7VX

— Avalanche 🔺 (@avalancheavax) September 22, 2021

In expanding its reach, on September 20, Moralis announced full Avalanche support. Moralis now provides Avalanche network developers with a simpler protocol for dApps.
Over 270 applications are presently growing on Avalanche, including prominent projects like Tether, SushiSwap, Chainlink, Circle, and The Graph, as well as over a thousand validator nodes staking tokens.
IX. Teams, Funds & Partners of Avalanche (AVAX)
1. Team
2. Investment Funds
3. Partners
X. Where is Avalanche (AVAX) information to be updated?
Currently, Crypto users can fully consult, research, and analyze information about Avalanche (AVAX) through famous media newspapers such as Nasdaq, Forbes, AP News, Yahoo!Finance, CoinTelegraph, Coindesk, Blockconomi…
These media are constantly updated with useful information, new activities, outstanding events of Avalanche, and all the topics surrounding it. Accordingly, Meta Lion Ventures continuously updates the topic of outstanding projects in Blockchain and hot events organized between Meta Lion & partners.
XI. FAQs about Avalanche (AVAX)
What exactly does Avalanche (AVAX) do?
Major firms like Andressen Horowitz and Polychain Capital have backed the Avalanche (AVAX currency) platform. This platform allows you to perform the following:
Developing both private and public blockchains

Cryptocurrency creation and trading

Create scalable smart contracts and decentralized apps
Is the Avalanche Blockchain trustworthy?
Because of the randomized nature of its consensus method, Avalanche can be deemed secure. According to Avalanche, their platform enables higher security features, making the blockchain less vulnerable to 51% attacks than other blockchains.
How can Crypto users buy AVAX?
The most convenient way to acquire AVAX tokens is through a major cryptocurrency exchange such as Coinbase or Kraken. Decentralized, peer-to-peer trading between AVAX and Ethereum-based tokens is also supported by the Avalanche platform.
Is Avalanche a good investment?
Avalanche has the potential for long-term growth due to its design and increasing ecology. Avalanche's many blockchains and the Avalanche consensus method have performed well. Transaction costs are cheap, and Avalanche claims that its transaction time-to-finality is quicker than that of any other blockchain.
So far, Avalanche has grown at a rapid pace. It had more than $11 billion in total value locked (TVL) on its platform by the end of 2021, a 227% increase from the start of the year. As of April 2022, it was also rated fourth in TVL.
If you decide to buy in Avalanche, keep in mind that the price can and will change significantly. Because of the danger, it is suggested that you only invest a small amount of your entire portfolio in cryptocurrency. Also, commit to retaining it for at least five years to give it time to flourish.
Conclusion
Avalanche has gained a lot of attention in recent years, and it is quickly changing the future of the blockchain development sector. Although there are other reasons for the platform's overwhelming popularity, outstanding scaling capabilities, valuable consensus protocol features, and quick confirmation times are the most important. Avalanche will also introduce a variety of unique features to grow the network and improve the existing user experience in order to achieve even greater success.
The periodic upgrades to the Avalanche platform strengthen the platform in every way, making it more accessible to developers and assisting them in designing unique apps by providing new use cases. Overall, Avalanche is poised to grow and flourish.