I. What is Celo?
Celo is a Mobile Blockchain, or open platform that makes it possible for anyone with a phone to access financial services, send money to the recipient's phone number, and make payments using the phone number public key.
Public key payments, the creation of smart contracts, and dApps are all supported by Celo (email and phone number). The following goods are part of the Celo ecosystem:
Protocol: Proof-of-stake blockchain that uses email and a phone number as the public key.
cUSD: stablecoin denominated in USD, backed by an investment fund.
Celo Wallet: deposit/withdraw, swap cUSD and CELO tokens using the phone number for verification.
The project intends to create a decentralized platform that is developed, modified, and operated by a vast community of people, organizations, and partners rather than being controlled by a single person or entity.
II. History of Celo
Rene Reinsburg, Marek Olszewski, executives at GoDaddy, and Sep Kamvar, an MIT professor, founded Celo in 2017. Major investors quickly became interested in the startup, and it raised $46.5 million between 2018 and 2020 by selling CELO tokens. Principal investors included capital companies like Social Capital, Andreessen Horowitz, and General Catalyst.
As the platform expanded, its creators were able to create the framework required to accomplish their goals. Crypto users can now effortlessly access the worldwide payment infrastructure provided by Celo from mobile devices. Because it can host decentralized applications, the company's blockchain is a potential center for Web 3.0 activity. There are already apps for a platform for crowdfunding and one for universal income plans.
III. Striking Features of Celo
Celo's mission is to enable 6 billion smartphone users worldwide to harness the benefits of blockchain technology and stablecoins. With this mission in mind, Celo has now built a strong alliance to increase new opportunities to build, interact, and secure new financial services applications.
Celo is constantly developing new features. They recently launched a second integration with tBTC. tBTC which has already allowed Bitcoin holders to earn on the Ethereum blockchain with DeFi applications, now also allows secure access to the Celo Platform.
Bitcoin holders will soon have access to Celo in tBTC. Through the Celo and tBTC bridge, Bitcoin will become easily accessible to 6 billion smartphone users worldwide. And certainly, in the future, more new features will be developed to bring them closer to the goal.
Here are some highlights of the Celo:
Stable Currency: Celo supports a variety of Stablecoins pegged to fiat currencies such as US dollars, to facilitate the use of Celo as a means of payment.
Accounts linked to phone numbers: Celo maintains a secure hierarchical map of phone numbers, allowing wallet users to use it to simply send and receive payments with their existing contacts.
Pay transaction fees in any currency: Users can pay transaction fees in stable currencies, so users do not need to manage the balances of different currencies.
Instant sync even on slow connections: Extremely fast, secure sync between mobile devices even for wallet users with high latency, low bandwidth, or high data rates Can also use Celo.
Full Node Incentives – Benefits for running nodes: The Celo protocol provides incentives for running full nodes on each mobile device. Unlike other Proof-of-Stake systems. Users can still earn coins or tokens by providing computing resources (computing power), without having to stake other Crypto assets.
On-chain governance: Celo supports rapid upgrades and protocol changes through on-chain governance in that all crypto holders can participate.
Programmable (Full EVM Compatible): Celo includes a programmable smart contract platform that is compatible with Ethereum. This allows Celo to deliver rich features to users, while rapidly supporting a diverse ecosystem of third-party apps and extensions.
Self-management: Users have complete access and control over their funds and private keys, without having to depend on a third party to make payments.
IV. Core Technology of Celo
Although the main idea behind Celo's blockchains and decentralization is similar to that of other crypto services, its emphasis on mobile access makes it stand out. All of the mobile phones in the world will be integrated into a single decentralized framework thanks to the Celo blockchain. 100 network validators running proof-of-stake (PoS) activities form the foundation of this system. The system has a specific self-governing feature called Byzantine fault tolerance. Network nodes have the ability to stake 10,000 native coins to earn voting privileges for any platform changes that may be made. The Celo blockchain fits squarely within the DeFi tradition thanks to its decentralization and democratization.
The Celo blockchain's native token, CELO currency, serves as the framework for the administration and overall structure of the system. Users can take part in governance decisions and receive incentives by holding this token. As part of the blockchain's reserves, the company also holds these tokens alongside other cryptocurrencies.
Key technological advancements that will promote adoption include:
Quick and simple transactions (block headers optimized for fast mobile phone synchronization).

The capability of transferring money to phone numbers (lightweight identity protocol that maps hashes of phone numbers to public keys— making it easier for anyone with a mobile phone to send and receive digital currencies to anyone in the world).

Automatic transaction fee deduction and the choice to pay for gas in stable currencies (for as little as $0.01).

Stable coinage, backed by a decentralized reserve, starting with cUSD, helps with stability, transparency, and auditability.
V. What is CELO Token?
1. Detailed Information about CELO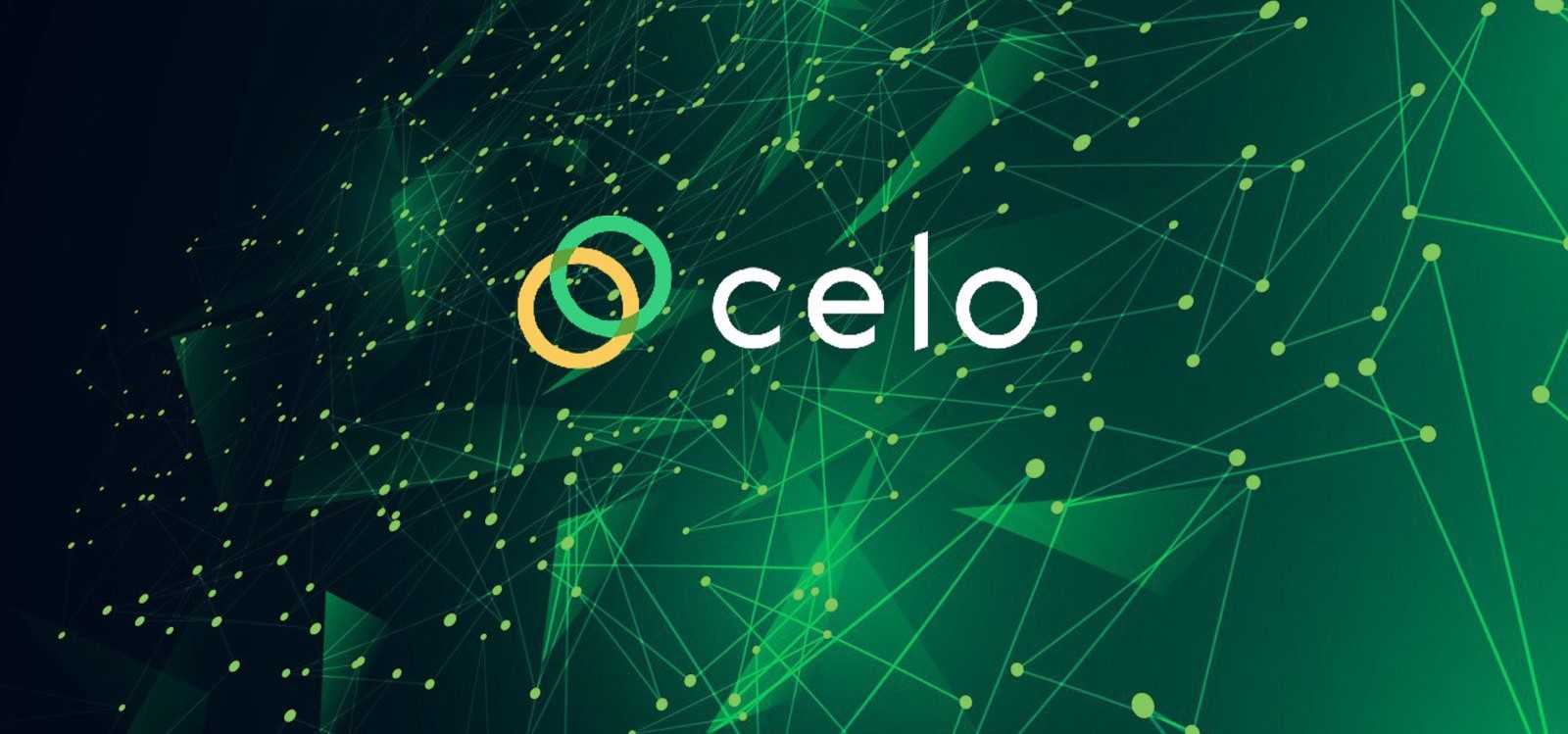 Celo has two different coins: CELO and Celo Dollars.
The CELO token is a native asset of the platform, which is also:
Core Utility: Payment for on-chain transactions.
Governance: Voting for governance decisions.
Reserve and Staking for Celo platform.
The CELO coin allows users to contribute their voices to the development of the platform over time.
CELO has a fixed supply and variable value relative to the total value of stablecoins in circulation throughout the Celo ecosystem. CELO also plays a core role in the stability mechanism of the Celo platform, automatically adjusting the circulating supply of stablecoins to help keep prices as close to the target value as possible.
Celo Dollars (cUSD) is a stable asset in US Dollar prices. With cUSD, users can transfer money faster, cheaper, and easier on their mobile phones.
2. CELO Allocation
Token Name: CELO
Ticker: CELO
Blockchain: Celo Blockchain
Token type: Utility + Governance
Token Standard: Updating…
Total Supply: 1,000,000,000 CELO
Circulating Supply: 141,166,010 CELO
Staking & Validator Rewards: 30%
Community Grants: 19.5%
Protocol Contributors: 18.5%
Pre-launch Sales Purchasers: 12.5%
Initial Reserve: 12%
Operational Grants: 7.5%
Private Sale 1: $0.18/CELO
Private Sale 2: $1/CELO, with a 25% discount for buyers who agree to lock up for an additional 3 years beyond the initial 1-year lockout period, and/or forgo the return of reserves in the event the mainnet is not released
3. Use Cases of CELO
CELO token will be used to:
Administration

Staking to become Node

Transaction fees for the Celo network
VI. How to earn & own CELO Token?
Currently, Crypto users can own CELO token by:
Staking CELO to get CELO

Buy on supported exchanges
Buy and sell Celo on reputable international exchanges:
Binance Exchange

Kucoin Exchange

Exchange MEXC

Exchange Bybit

Exchange Huobi
VII. Which Crypto Wallets are suitable for CELO Token?
Here is the list of popular and best Celo (CELO) wallets:
eToro

Coinbase

Crypto.com

Binance
VIII. CELO Token Recent Developments
CELO Token Release Schedule: The estimated distribution of CELO coins by month from mainnet release to 2050 is broken down in the model below
All tokens will be unlocked until 2050 with 3 important milestones T+1 years, T+10 years, and 2050. Above are the details of specific data for users' reference
There are some notable points about the amount of tokens unlocked in the first year as follows:
CELO sold in Pre-launch sales: Unlock 52%.

Private Sale 1 is scheduled to run 24 times in 24 months and the number of coins unlocked will increase monthly. Any distribution can be delayed up to a year, but with the requirement that all funds be distributed by the end of year 5. Approximately $6 million has been raised in this sale.

CELO coin for Protocol contributors: Unlock 16%.

Staking & validator rewards, excluding on-chain community funds: Unlock 4%.

Community grants include on-chain community fund: Unlock 10%.

CELO coin held by cLabs and Celo Foundation: 5% Unlocked.

Initial Reserve: The amount of tokens unlocked is 50%.
IX. Teams, Funds & Partners of Celo (CELO)
1. Team
2. Investment Funds & Partners
More than 80 businesses and individuals support CELO, prominent Venture Capital firms, C-level executives, researchers, and subject-matter authorities.
Numerous well-known companies like Coinbase and a16Z are among the funds that are presently investing in CELO.
X. Where can CELO Token information be updated?
Currently, Crypto users can fully consult, research, and analyze information about Celo (CELO) through famous media newspapers such as Nasdaq, Bloomberg, Forbes, AP News, Yahoo!Finance, CoinTelegraph, Coindesk, etc.
These media are constantly updated with useful information, new activities, outstanding events of Celo (CELO), and all the topics surrounding it. Accordingly, Meta Lion Ventures continuously updates the topic of outstanding projects in Blockchain and hot events organized between Meta Lion & partners.
XI. FAQs about Celo (CELO)
How to buy CELO?

Open an online account. The first step to investing in cryptocurrencies like Celo is to open an account with a cryptocurrency broker.

Buy a wallet (optional). If you plan to store your Celo long-term, you'll want to invest in a cryptocurrency wallet.

Make your purchase.
CELO is a freely tradable cryptocurrency on the ERC-20 token standard, available at various major exchanges.
Yes, Celo is worth purchasing in 2022, according to the majority of analysts. The token still exhibits immense potential and may very well have a strong rebound this year, despite the fact that its value has fallen by more than 58% from its peak.
As for Celo's inflation rate, the proposed target curve (subject to change) of epoch rewards declines linearly over 15 years to 50% of the total 400 million CELO dedicated to ongoing issuance.
After this first 15 years, the inflation rate decays exponentially with a half-life of h=ln(2)×15=10.3h.
Conclusion
To sum up, a more accessible and fair global digital economy is being created by Celo. Blockchain technology is assisting Celo in connecting people worldwide with the financial resources they require to perform financial transactions as part of its objective to create a more equitable financial environment. faster, cheaper, and wiser. However, there are certain limitations such as lacking a core orientation and spreading resources into too many areas, the DeFi Array has not grown. The Celo project is still quite young because it just appeared and was listed on the exchange on May 11, 2020. This time period is not too long, so it needs more time to evaluate.
The above is Meta Lion's comment on the Celo project which is our personal opinion, this is not investment advice at all. Investors should be responsible for their own decisions.