I. What is Immutable X?
Immutable X is a layer 2 scaling solution for non-fungible tokens (NFTs) on Ethereum. Its goal is to enhance the usability and scalability of Ethereum. For NFT minting and trading, Immutable X enables rapid transaction confirmation and almost no gas costs. ERC-721 and ERC-20 tokens may be readily created and traded by users at a reduced cost without affecting the security of their assets.
II. History of Immutable X
James Ferguson, Robbie Ferguson, and Alex Connolly launched Immutable X in 2018. For minting and trading NFTs, it provides rapid transaction confirmation and almost no gas costs. ERC-721 and ERC-20 tokens may be readily created and traded by users at cheaper prices without affecting the security of their assets.
III. Striking Features of Immutable X
Immutable X is a direct solution to the key cost, capacity, and scalability problems facing the Ethereum blockchain currently.
With ZK Rollup, users can trade, swap, mint, and more at a rate of more than 9,000 NFT per second. While the transaction speed is extremely fast, the platform still maintains the excellent level of security of Ethereum. Here are some products of Immutable X:
NFT-Enable Wallets

: Immutable X now supports all Ethereum wallets on the extension.

Platform SDKs

: Platform- and language-specific software development kits (SDKs) that allow partners to integrate with Immutable X more easily.

Shared Liquidity & Orderbook

: Immutable X provides a global order-book to optimize the liquidity of the protocol.

Immutable X Platform

: The core infrastructure that enables minting, depositing, withdrawing, and trading assets in a layer 2 blockchain.

Immutable X Marketplace

: Where NFT transactions take place.

Compliance & Support

: Ensure legal issues, copyright, etc for NFT products.
IV. Core Technology of Immutable X
Zero-Knowledge Rollup is the extensibility technique that powers Immutable X. (ZK-Rollup). For confirming transactions on the Ethereum blockchain, this layer 2 protocol is used.
ZK-Rollup combines hundreds of transactions into a single zero-knowledge proof termed the zk-STARK proof rather than uploading the details of each transaction to the blockchain. Zero-knowledge succinct transparent arguments of knowledge are also known as Zk-STARK. It is a way of verification that is used to demonstrate ownership of certain knowledge without divulging any details about it. It may offer more privacy and security for Immutable X transactions.
After batching transactions, a smart contract verifies the proof by sending it to the blockchain. Since ZK-Rollup smart contracts do not include all of the transaction data, they store all transaction information on layer 2 so that proofs may be easily validated. Additionally, it will take fewer computer and storage resources to validate a block. Immutable X can accommodate up to 9,000 transactions per second (TPS) while paying much less for gas thanks to this. Immutable X transactions have no gas costs for the consumer.
On Immutable X, NFT transacts or mints in a carbon-neutral manner. For instance, on Ethereum, it would cost about 490 million kWh (490 MWh) to produce 8 million NFT trade tokens. Immutable X needs just 1,030 kWh, or 475,000 times less energy, to cast the same amount of NFT when ZK-Rollup is used to compress data for casting. Carbon credits make up for the minor amount of leftover energy usage.
A collection of potent REST APIs that may streamline complex blockchain interactions is another distinctive aspect of Immutable X. Through API calls, users may simply produce and transfer NFTs without having to deal with smart contracts directly. Developers may quickly include APIs and Wallets into their platforms by using the straightforward software development kit (SDK) from Immutable X. As a result, they will be able to construct NFT projects—like paid video games—in a matter of hours rather than days.
Immutable X offers a worldwide order book that enables the buying and selling of NFTs on any market while applying their scaling methods in order to support the ecosystem of third-party NFT marketplaces. As a result, the trading volume and liquidity of NFTs may be efficiently increased by orders placed on one market being executed on another. All desktop Ethereum wallets are supported by Immutable X as well. Users do not need to move their assets across networks in order to trade NFT between multiple crypto wallets that support it.
V. What is IMX?
1. Detailed Information about IMX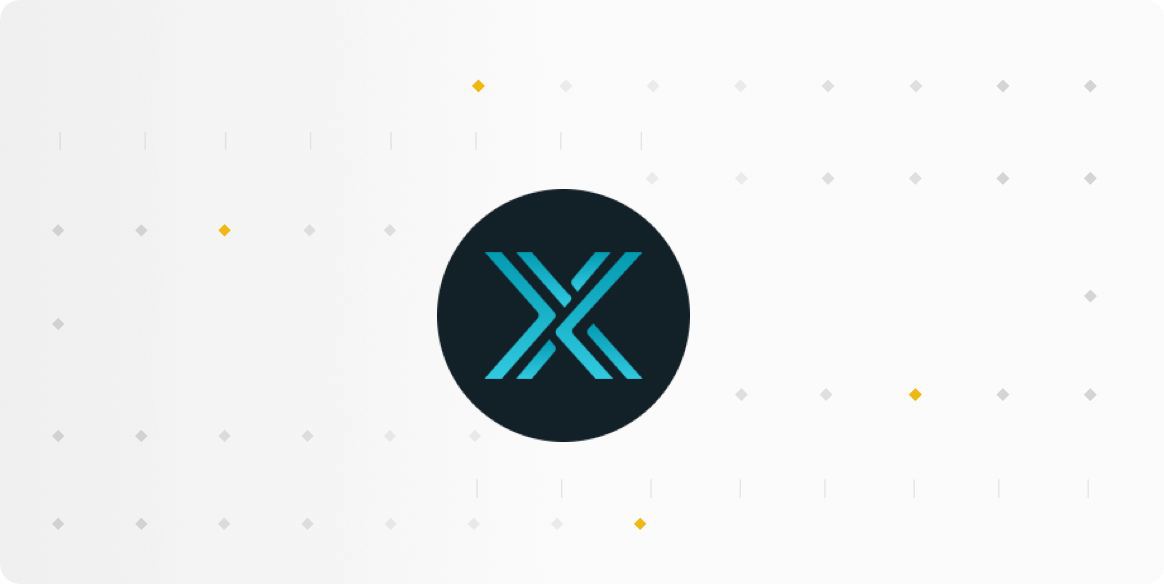 IMX is the native token of Immutable X. IMX is known as the ERC-20 utility and governance token with a total supply of 2 billion. Immutable X uses IMX to cover transaction costs and reward users and developers. By participating in platform development activities like NFT trading and designing applications, they may get IMX tokens.
Since IMX is a utility token, token owners can gain rewards by staking their tokens into reward pools. Additionally, they may take part in Immutable X administration by proposing and voting on community suggestions. They have more voting power the more IMX coins they possess.
Token Name: Immutable X
Ticker: IMX
Blockchain: Ethereum
Token Standard: ERC20
Contract: Updating…
Token Type: Utility
Total Supply: 20,000,000 IMX
Circulating Supply: Updating…
2. IMX Allocation
The initial token supply for IMX was 20 million, however, in October 2021, this was modified to a maximum supply of 2 billion tokens. The following are the specific divisions for token issuance:
Ecosystem development

– ​​Approximately 51.74% of the total supply is allocated to the development of the ecosystem. These tokens are used to reward network participants and incentivize third-party developers to use the protocol to launch and develop their projects.

Project Development

– ​​Approximately 25% of the total supply is allocated to the development of the project. While none of the team members or founders are paid directly in IMX, these allocated tokens can be sold to generate money that drives the development of the project.

Token Sale

– Approximately 19.26% of the token supply is dedicated to private and public token sales. Specifically, this 19.26% is divided into 14.26% for private sale and 5% for tokens for public sale. Tokens sold in the private sale will be locked for 2.5 years, with an allocation frequency of 28 days starting after the first five keys. The tokens sold in the public sale are locked for a total of 3 months with an allocation frequency of 28 days starting from the token launch.

Fund Reserve

– Approximately 4% of tokens are allocated to the 'Fund Reserve'. These tokens will be used by the Foundation to fund ecosystem-related developments and provide liquidity in centralized and decentralized exchanges.
3. IMX Noticeable Milestones
IMX Token Release Schedule
4. Use Cases of IMX
IMX tokens will be used to:
Governance Token

: Immutable X community members use IMX to vote for project activities as their authority.

Transaction Fee:

20% fee will be paid in IMX for each transaction on Immutable X.

Staking

: All transaction fees paid in IMX will be sent to the rewards pool; The more users stake, the more IMX will be received.
VI. How to earn & own IMX?
Above, Meta Lion presents you with 5 reliable exchanges to buy IMX:
Kraken

Bitstamp

Uphold

Binance

Kucoin
VII. Which Crypto Wallets are suitable for IMX?
Some of the providers you can choose from smart wallets to store IMX:
MetaMask

Coinbase

Ledger Nano X

Binance

Trust Wallet
VIII. IMX Recent Developments
Immutable is a gaming company that secured $2.4 million in a seed round in July 2018 with help from Coinbase Ventures and primarily driven by Nirvana Capital and Continue Capital.

Immutable subsequently secured an additional $15 million in September 2019 through a series of investment rounds headed by powerful VC firms including Galaxy Digital.

Immutable secured an astounding $60 million in a Series B round in September of this year, with the help of gaming and e-sports VC Bitkraft as well as industry titans Alameda Research, Airtree Ventures, and Vaynerfund.

Immutable X's IMX token completed a successful CoinList sale, generating $12.5 million in less than an hour. This demonstrates how very appealing IMX is to the market.
IX. Teams & Partners of Immutable X (IMX)
1. Team
2. Partners
X. Where can Immutable X (IMX) information be updated?
Currently, Crypto users can fully consult, research, and analyze information about Immutable X (IMX) through famous media newspapers such as Nasdaq, Bloomberg, Forbes, AP News, Yahoo!Finance, CoinTelegraph, Coindesk, etc
These media are constantly updated with useful information, new activities, outstanding events of Immutable X, and all the topics surrounding it. Accordingly, Meta Lion Ventures continuously updates the topic of outstanding projects in Blockchain and hot events organized between Meta Lion & partners.
XI. FAQs about Immutable X (IMX)
What Blockchain is IMX on?
IMX is on the Ethereum blockchain. This additional protocol, which is a Layer 2 technology, is simply positioned on top of the Ethereum blockchain in order to increase throughput without compromising security or decentralization. An ERC-20 token is the IMX (Immutable X) token.
Crypto users can buy Immutable X (IMX) on a cryptocurrency exchange like Uphold, Binance, Kucoin, etc. These niche markets, which function like stock trading platforms, let you purchase and sell bitcoins. The layer-2 Immutable X protocol's native cryptocurrency is called Immutable X, or IMX.
Crypto users will need a Layer-1 wallet if they want to store tokens or trade on Immutable X. Immutable X currently supports Magic, GameStop, and MetaMask. To make a new wallet, adhere to the instructions in the plugin. You may sign up with Immutable X now that you have an Ethereum wallet.
X does not charge gas fees and provides free minting and trading that is supported by a % fee on trades. Our ability to facilitate trade that is unprofitable on platforms with greater fixed-cost gas costs is made possible by this.
Conclusion
Immutable X is a Layer 2 scaling solution for NFTs on Ethereum. The project brings many benefits such as instant transaction confirmation, cheap gas fees, ease of creating and trading NFTs under high security, etc.
Since IMX is a relatively new token on the cryptocurrency market, it is difficult to anticipate its future, which is why the majority of price projections for the Immutable X token are incongruous. Before opting to invest in this project, carefully evaluate the latest announcements from the development team, the trajectory of the cryptocurrency market generally, its regulatory stance, etc. to predict how strongly the IMX price will perform. For gamers, Immutable X's no-gas protocol is too attractive an offer to resist; However, users also need to consider carefully before deciding to invest in this project.
The above is Meta Lion's comment on the Immutable X project which is our personal opinion, this is not investment advice at all. Investors should be responsible for their own decisions.