I. What is Sui?
Sui is a high-performance smart contract platform under the Monolithic structure. In particular, Monolithic blockchain is a blockchain that handles all tasks and jobs on a single network. Sui is scalable up to several hundred thousand TPS (number of transactions processed per second) and block times range from 2 – 3s. Sui is also the first permissionless Layer 1 blockchain designed from the ground up to enable creators and developers to build experiences that serve the next billions of users in web3.
Sui's scalability is more akin to Ethereum 2.0 (horizontal expansion) than Solana or Internet Computer (which stretch vertically). Sui aims to grow the Web3 ecosystem by giving developers the proper infrastructure and incentives so they can create and deploy apps more quickly.
II. History of Sui
Sui was developed by Mysten Labs, a team that was spun off from facebook's blockchain project development team. Mysten Labs specializes in the research and development of foundational infrastructure for web3, founded by former engineers from the media giant Facebook, in which:
Evan Cheng is the Director of R&D of Novi Financial (under Facebook).

George Danezis is a professor of security and engineering.
The project has announced the completion of a $36 million funding round with the aim of building the necessary infrastructure for companies focused on cryptocurrency and distributed blockchain technology.
III. Striking Features of Sui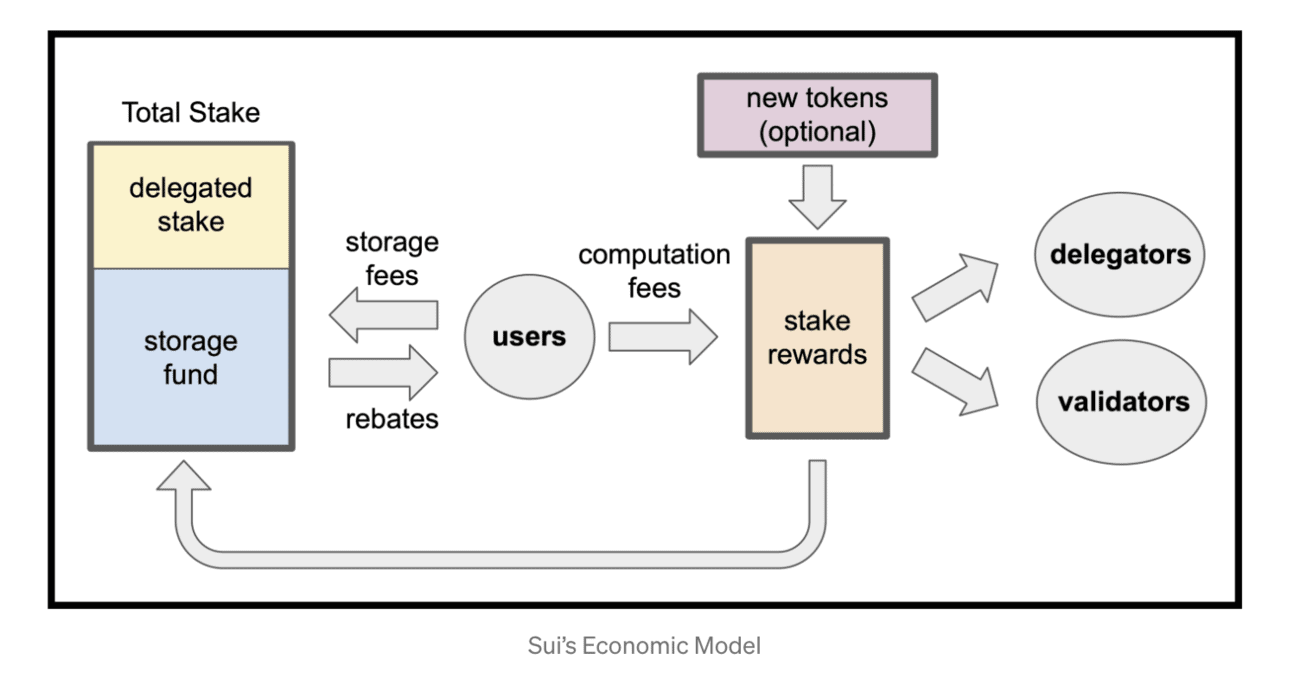 Sui is a distributed ledger that stores a set of programmable objects that each have a unique ID. Each object is owned by a unique address, and each address can own any number of objects. Validator on Sui approves and executes transactions in parallel using Byzantine Consistent Broadcast with high throughput.
Sui blockchain achieves speed and scalability through optimization for simple transactions. This is especially important in payment systems and blockchains to protect against duplicate transactions, which could, for example, result in the recipient receiving the payment twice.
Sui assumes that each transaction is a user-to-user transaction or asset manipulation and therefore optimizes accordingly. There are two types of assets:
Owned object

: could only be modified by its specific owner.

Shared object

: could be modified by many users.
Sui uses this distinction to bypass consensus on owned objects, resulting in very low latency for transactions simply because the client receives instant finality confirmation, sort of eliminating the concept of block time. However, this also means that the sender can only send one transaction at a time.
On the other hand, Sui uses Narwhal-based mempool and Tusk DAG and BFT consensus for more complex transactions involving shared objects.
IV. Core Technology of Sui
SUI's high scalability is built on two main innovations:
MOVE

programming language.

Narwhal-Tusk

consensus algorithm.
1. MOVE Programming Language
MOVE is a native programming language used to develop applications in the Sui blockchain. MOVE is based on RUST and developed by Facebook's Libra project, it is designed for parallel execution.
An open-source language called Move is used to create secure smart contracts. In the beginning, Facebook created it to power the Diem blockchain. To enable shared libraries, tooling, and developer communities across blockchains with radically diverse data and execution structures, Move was created as a platform-agnostic language. Move is used by Sui, 0L, and Starcoin, and there are plans to include the language in a number of other new and current platforms.
The Move language documentation, which is housed in the Move GitHub project, comprises a book and a tutorial that goes into great detail about the language's features. Although we made the Sui tutorial as self-contained as possible, these are excellent resources to help you grasp the Move language better. You are not, however, required to use them in order to follow the tutorial.
2. Narwhal-Tusk Consensus Algorithm
Narwhal-Tusk is the consensus algorithm in Sui blockchain, it separates data transmission from the transaction consensus process. Thus solving the problem of Mempool – consensus in traditional blockchain designs like Ethereum & Bitcoin.
Here's a quick overview of Mysten Labs' high-throughput mempool and consensus systems, Narwhal and Tusk. Sui runs consensus as required to recheck its state on a regular basis. And Narwhal/Tusk is the Sui consensus engine for transactions that need complete ordering.
The dual name draws attention to how the systems divide responsibility for:
Guaranteeing the accessibility of data presented for consensus (Narwhal) 

Deciding on a certain order for this data (Tusk)
With production cryptography, permanent storage, and a scaled-out primary-worker architecture, Narwhal and Tusk are the most recent iteration of multi-proposer, high-throughput consensus algorithms that can process more than 130,000 transactions per second over a wide area network.
Based on the above two innovations, the Sui blockchain allows the network to scale horizontally, which could support millions of transactions per second without requiring dedicated nodes in the network. These nodes could not run on normal computer hardware because they require powerful configurations to process faster and more transactions, which means spending a lot of money on hardware.
V. What is SUI token?
1. Detailed Information about SUI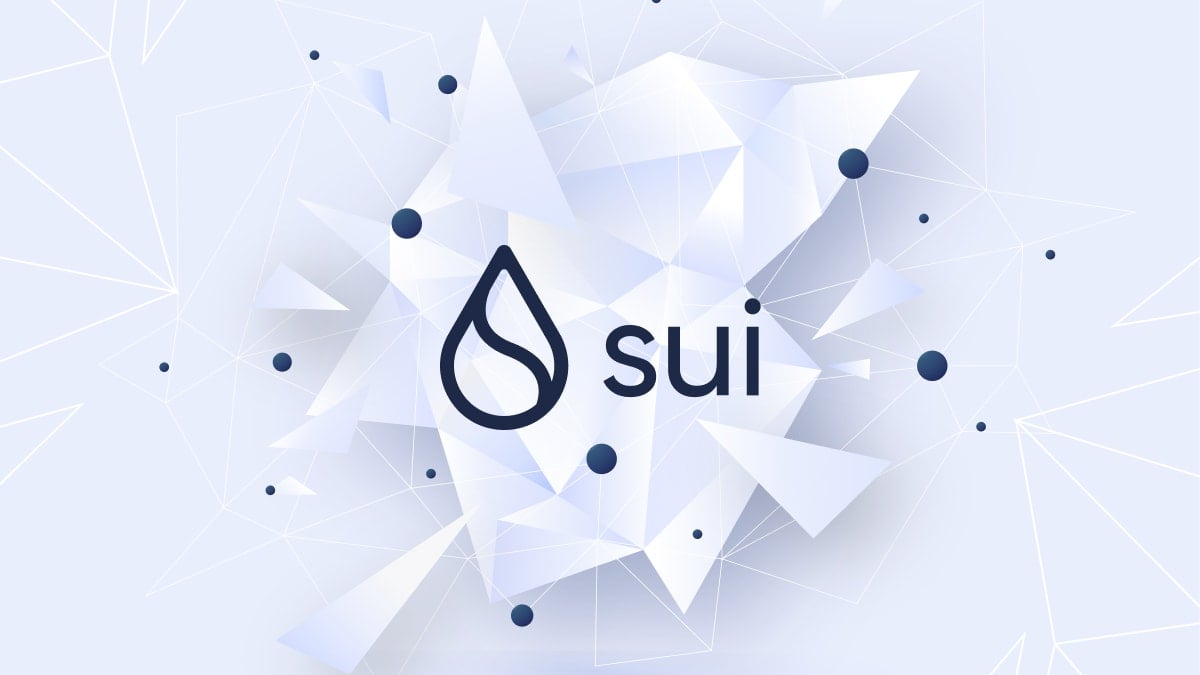 Token Name: SUI
Ticker: SUI
Blockchain: SUI
Token Type: Utility, Governance
Total Supply: 10,000,000,000 SUI
Circulating Supply: Updating…
VI. How to use SUI token?
SUI is used to:
Pay gas fees on the network.

Vote on project governance proposals.

Staking rewards.
VII. Which Crypto Wallets are suitable for SUI token?
The Sui Project has released the open-source Sui Wallet app. Currently, the wallet allows users to create addresses, view and manage assets (token or NFT), and interact with dApps on the Sui devnet.
VIII. Teams and Funds of Sui (SUI)
1. Team
Sui was founded by Mysten Labs. The project's five co-founders, along with several Mysten employees, worked on the development of the Diem project and the Move programming language.
2. Investment Funds
To "accelerate adoption" of the Sui blockchain, former Meta executives raise $300 million. In order to construct essential infrastructure and hasten the deployment of their Sui blockchain ecosystem, Mysten Labs has raised $300 million. Other Series B investors included Coinbase Ventures, Jump Crypto, Andreessen Horowitz's a16z, Circle Ventures, Binance Labs, and O'Leary Ventures on September 8, 2022. The additional funding valued the company at over $2 billion. Investors will also obtain warrants for native tokens that will be sold on the upcoming blockchain in addition to stock.
Moreover, Sui has just completed a Series A funding round with a total raise of up to 36 million USD. This funding round was led by a16z, along with Redpoint, with the participation of many other investment funds such as Coinbase Ventures, Lightspeed, Standard Crypto.
The project raised $36M from many VCs including: a16z, Redpoint, Lightspeed, Coinbase Ventures, Electric Capital, Standard Crypto, NFX, Slow Ventures, Scribble Ventures, Samsung NEXT, Lux Capital, Bienville, Hack VC, Finality Capital.
IX. Where is Sui information to be updated?
Currently, Crypto users can fully consult, research, and analyze information about Sui (SUI) through famous media newspapers such as Nasdaq, Bloomberg, Forbes, AP News, Yahoo!Finance, CoinTelegraph, Coindesk, etc
These media are constantly updated with useful information, new activities, outstanding events of Sui, and all the topics surrounding it. Accordingly, Meta Lion Ventures continuously updates the topic of outstanding projects in Blockchain and hot events organized between Meta Lion & partners.
X. FAQs about Sui (SUI)
What are the benefits of holding SUI?
Two main use cases of SUI token in Sui Network:
Transaction fee

: SUI is used as the currency to pay gas for all operations on the Sui blockchain.

Staking/bonding/slashing asset

: Validators staking SUI to participate in the transaction consensus process. In case of fraud, their SUI tokens will be cut as punishment.
What are the advantages of Sui?
Sui's advantages are scalability and low latency. This is achieved by processing transactions in parallel, which makes more efficient use of resources and allows for scalability of throughput.
What is Sui's Token Information (SUI)

?
The project has not yet launched the official SUI tokenomics.
Is Sui "successor" of Diem?
That's right, Sui lags behind a crypto project that emerged from the "ashes" of Diem.
Conclusion
Sui is a promising project developed based on the Move programming language. Although it is a new project, Sui has received investment from leading investment funds in the crypto market such as a16z, Coinbase Ventures.
Currently, Sui is only in the testnet stage and still needs a lot of time to develop and build a complete ecosystem. Meta Lion, therefore, supplies all available data on the Sui (SUI) project and we are always ready to update with the most recent information.
The above is Meta Lion's comment on the Sui project which is our personal opinion, this is not investment advice at all. Investors should be responsible for their own decisions.