I. What is Telos?
Telos is an EVM Layer 1 project, built to support Web 3.0. Telos EVM is a scalable solution for Solidity-based applications, built with the aim of revolutionizing the DeFi field. Unlike other extensible EVMs, Telos EVM is not just a fork of the Go Ethereum source code. It's a brand new EVM redesigned from the ground up to take full advantage of the power Telos technology has to offer.
This new approach allows the Telos project to avoid the scaling problems many other large EVM replacement projects have. Despite its unique design, Telos EVM offers features on par with Ethereum, which makes it a powerful solution for developers and users looking for a responsive Ethereum Virtual Machine. meet the needs of mass application.
Since the launch of the core network in December 2018, the Telos network has been designed to power the economy of the future and provide human solutions to global challenges. With these goals in mind, it includes innovative governance features that enable organizations to shift influence and decision-making to a more transparent and collaborative model.
II. History of Telos
Telos is a blockchain platform for building scalable, fast-distributed applications with free transactions. The TLOS token was created in 2018 when the network genesis snapshot was taken. The genesis snapshot was derived from the EOS network, with accounts, capped at 40,000 TLOS in an effort to keep ownership fairly distributed.
330,753,222 total TLOS was created in this initial snapshot and 12 million (3.6%) of these initial tokens were distributed to the Telos Founders Rewards Pool and Telos Foundation. 
The project's Twitter was established in August 2018 and currently has 65.9K Followers.
III. Striking Features of Telos
Telos is the ideal network that can be applied in many real-world industries. For example, smart contracts and the NFT platform based on the Telos token have been used for almost unlimited DeFi, gaming, and social media.
The Telos ecosystem has been at the forefront of Web 3.0 since the very first days of market launch. Running without ICO or VC funding has allowed the Telos network to grow on a decentralized basis. With the powerful Telos Deceive toolkit, empowering token management to its holders, Telos has provided a strong governance structure that is highly appreciated and trusted by users.
In addition, Telos is an open network where anyone can freely contribute ideas and influence the direction of the chain.
1. Telos Ecosystem
The Telos ecosystem is growing exponentially and has rapidly accumulated many innovative features that give it a competitive edge over other platforms. It can be used as a full-stack alternative or as a scalable solution based on project needs.
2. Telos for Developers
Telos Ethereum Virtual Machine (EVM)

Leading ESG Compliance (Environment, Society, Governance)

Telos e-wallet

A set of creative and competitive tools

Fair governance and arbitration

Over 100 apps and integrations

For token holders

Strong Tokennomics

REX bonus of 15% per year for staking

Network funding through the employee recommendation system

No transaction fees

10,000 transactions per second, pre-transmit

Low-cost dApp deployment.

Correct economic decentralization

BP manages the public testnet.

Support for both Solidity EVM and EOSIO C++
The biggest other special feature of the Telos project is that it is an EVM project that is different from the majority of other projects with features that bring the best user experience such as:
The platform is used to deploy Ethereum contracts with scalability over the top of 10,000 TPS.

A Telos-based Ethereum ecosystem is extremely growing with many developers, users, and investors participating in Nhoms.

You are publicly accessible and completely decentralized.

Fast Speed: Telos is 30 times faster than Ethereum with a block time of 0.5 seconds.

Scalable from 100 – 500x capacity, affordable.
3. Telos NFTs
Telos has introduced non-fungible tokens (NFTs), which function like U.S. Treasury bonds and enable cryptocurrency enterprises to sell locked-to-maturity tokens.
Telos stated in a press release that the "T-Bond" NFTs can be used as a yield hedge for tokens offering staking incentives or sold or exchanged on secondary marketplaces. The lifecycle of the tokens will have three phases: creation, hold/trade, and maturity. Until the fulfillment of maturity requirements, such as the start of a mainnet, cryptocurrency projects are permitted to sell tokens that are locked into the NFTs.
According to Douglas Horn, the main architect of the Telos blockchain, T-Bond NFTs offer a "new option" for any enterprise seeking funding based on potential technical advancement. On DeFi platform Uniswap, the T-Bond NFTs will be used for the first time in a liquidity pool for Telos' TLOS token versus ether. The company further stated that because T-Bond NFTs are not debt securities, they are not technically bonds.
IV. Core Technology of Telos
1. Key Features in the Telos Ecosystem
Economic and geographical decentralization to ensure the safety and security of the chain.

Fair pay structure to incentivize node operators.

Developer-friendly tools and low-cost deployment.

Supply chain management.

Community support, including the Tel® Works recommendation system and the provision of grants for new projects, from the standalone Telоs platform.

dStor is a decentralized storage solution with an interplanetary file system (IPFS) in a single stack.

A system of employee recommendations to funding the continued growth of the chain.

The voting engine compiles sample voting functions into a single string.

The chain focuses on DACs, DOAs, and dBusinessAX.

TBNOA – Telos blockchain network operating agreement.

The fair payment structure for node operators (validators).

Telos EVM allows the deployment of Ethereum contracts (solidity) on Telos.
2. TLOS ERC-20 & TLOS BEP-20
Through the TLOS ERC-20 and BEP-20 forks, Telos can be used outside of its native mainnet. The Ethereum mainnet supports ERC-20 TLOS, and the Binance Smart Chain supports BEP-20 TLOS (BSC).
This is made possible through pToken-based bridges that were established in 2021 between Telos and various other networks. These are wrapped versions of TLOS that can be exchanged between the native mainnet of Telos at any time. It's crucial to note that any TLOS already present on Ethereum or BSC is included in the total supply of 355 million TLOS, hence doing so has no effect on the creation of new coins.
V. What is TLOS?
1. Detailed Information about TLOS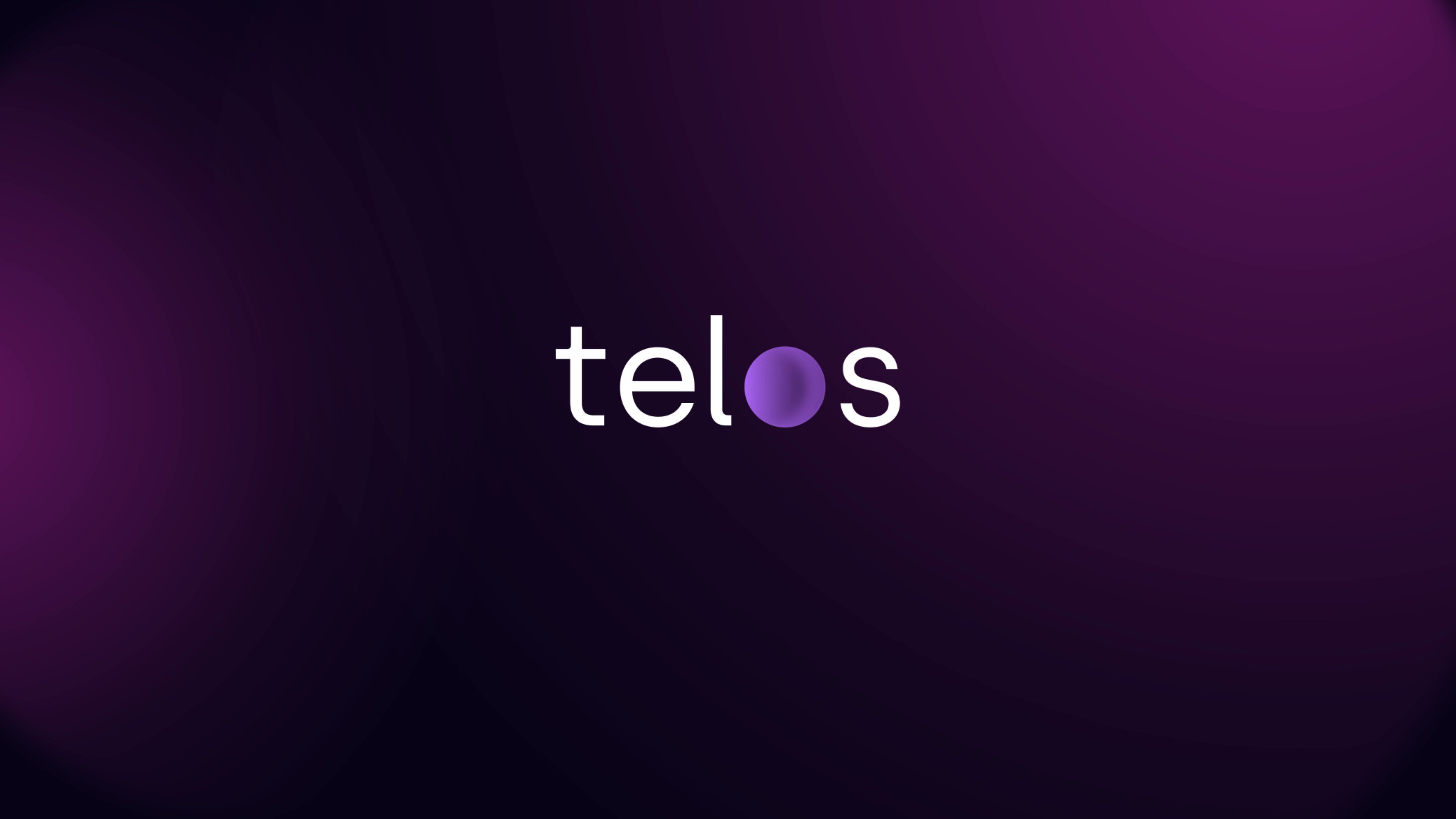 Token Name: Telos
Ticker: TLOS
Blockchain: Ethereum
Token Standard: ERC-20
Contract: 0x7825e833d495f3d1c28872415a4aee339d26ac88
Token Type: Utility, Governance
Total Supply: 355,208,370
Circulating Supply: 254,606,851
2. Use Cases of TLOS
The Telos token has many advantages over other platforms, it can be used as an alternative to a full stack or as a scalable solution depending on the needs of the project. Here are TLOS token use cases:
Focus on developers creating value.

Highly efficient, transparent infrastructure partners.

Financial integration to grow the network through employee recommendation systems.

The affordable price of a token for entry + exchange of resource income and rewards up to 30%.

Integrated arbitration system.

Management tools and resources.

Some custom tools.

Powered by EOS, the fastest blockchain software on the market.

Passive ownership of chained applications.

There is no dilution of the money supply (zero inflation).

Lots of applications.

Bonus 15% per year on bets.
Delegated Proof of Stake (DPoS) enables better performance than a traditional proof-of-work network. Currently, the Telos blockchain can process over 10,000 transactions per second, and this capacity is growing with code updates, sidechains, and other growth mechanisms.
VI. How to earn & own TLOS?
Crypto users can own TLOS tokens by trading on Kucoin, MEXC, Gate exchange, or trading on Pancakeswap DEX.
VII. Which Crypto Wallets are suitable for TLOS?
Here is the list of popular and best Telos (TLOS) wallets:
MetaMask

Coinbase

Ledger

imToken

TokenPocket

Assure Wallet

Freewallet

iToken Wallet

SafePal

Trust Wallet

BRD Wallet

Coinhub
VIII. TLOS Recent Developments
New roadmap projects (below) expected to drive growth include Easy-to-use web-based Telos Wallet, mobile voter voting app, dStor decentralized storage for advanced solution management, and smart contract bridging. Allows Telos to decide how to use the deterministic voting platform for other blockchains connected to Telos through these bridges.
The launch of Telos EVM

Decide Voter mobile app – available on AppStore and Google Play

Launch of dStor – a decentralized data storage service

Release of Telos 2.0 E-Wallet

Teloscan Beta

Telos support and knowledge base

Partnerships & Exchanges
Telos Academy

Telos EVM 2.0

T-Swaps 3.0

Promotion for Telos dApp

Telos SureProfit

Satoshi Token (SAT)

T-Bond NFT UI

Teloscan & Telos Block Explorer

T-ID

NFT Market & Art Gallery

Telos Private

Decide Voter +

Telos 2.0 profile – the passport to access web3.0

Telos Location
IX. Teams, Funds & Partners of  Telos (TLOS)
1. Team
Telos has over 30 core developers, over 50 validation teams, dozens of innovative products, and hundreds of active community members. The broader Telos community includes more than 900,000 online user accounts, over 6,000 subscribers to our Telegram groups and other social channels, and over 150 companies from over 180 countries.
Developers are working to build over 100 distributed applications on Telos by early 2021, including music rights trading platform Zeptagram, game platform QUDO, social media platform Appics, repository dStor decentralized storage, and Sesacash payment system.

2. Investment Funds
John Lilic, an investor in Polygon, and ConsenSys led the $8 million investment round for Telos, a blockchain platform. Before Telos' Ethereum Virtual Machine (EVM) platform launched, funding was acquired, ending the company's long run of bootstrapped projects.
Telos wants to use the freshly obtained funds to focus on the platform's growth and promotion while also increasing the ecosystem's liquidity, "without having to turn to TLOS token sales in the case of a prolonged bear market over the next year."
Five well-known cryptocurrency investors chipped in $8 million to assist Telos, and they promise to use their "deep industry connections and deal-making knowledge" to expedite exchange listings and decentralized financial efforts.
As a part of the deal, the investors received 1.7% of the total TLOS token supply:
"The investors entered the agreement via a community liaison when $TLOS tokens were trading at $0.90 USD and agreed to pay a $0.10 USD premium on the market price."
Eight million TLOS tokens were sold as a result of this transaction, with no investor owning more than two million tokens. Horn also thinks that outside funding will boost Telos' expansion without endangering "token support or community sustainability."
Telos claims that the funds, which are stored in the Ethereum Gnosis safe on the internal network, will go toward marketing through Telos Foundations, development through Telos Core Developers, and the Telos liquidity fund.
X. Where is Telos (TLOS) information to be updated?
Currently, Crypto users can fully consult, research, and analyze information about Telos (TLOS) through famous media newspapers such as Nasdaq, Bloomberg, Forbes, AP News, Yahoo!Finance, CoinTelegraph, Coindesk, etc
These media are constantly updated with useful information, new activities, outstanding events of Telos (TLOS), and all the topics surrounding it. Accordingly, Meta Lion Ventures continuously updates the topic of outstanding projects in Blockchain and hot events organized between Meta Lion & partners.
XI. FAQs about Telos (TLOS)
Where can Crypto users buy TLOS?
Telos (TLOS) may be purchased by users on cryptocurrency exchanges like KuCoin. These niche markets, which function like stock trading platforms, let you purchase and sell bitcoins. The native cryptocurrency of the Telos open-source blockchain is called TLOS.
Can Crypto users buy TLOS on Binance?
In order to enable its users to purchase Bitcoin or Ethereum using credit and debit cards, Binance teamed up with Simplex. Faster Crypto transaction speeds, lower transaction fees, and greater transaction flexibility have resulted from this. We strongly advise purchasing Bitcoin first, then exchange it for the appropriate number of Telos (TLOS).
Is Telos a good investment?
TLOS may be a poor, high-risk alternative for a one-year investment if you're looking for virtual currencies that have a favorable return. Telos' price was 0.166 USD on October 17, 2022, but future devaluations of your investment are possible.
Why is Telos a blockchain?
Principal Elements of Telos Blockchain: Quick & Scalable It has a 0.5-second block and 10,000 transactions per second. No Gas Fees: To protect against spammers, there are no local gas taxes and minimal EVM fees. Front running is eliminated by the first in, first out transaction technique.
Conclusion
Due to the best solutions Telos offers, it has had extremely rapid growth as one of the blockchains, with millions of users accessing and using its network. When Telos' project team makes an announcement about a prospective roadmap in the near future, it has a lot of potentials.
Despite having a lot of advantages, Telos still has some disadvantages such as token release information and roadmap as well as unsuitable release time.
However, this is still a promising project for the future. Meta Lion, therefore, supplies all available data on the Telos (TLOS) project and we are always ready to update with the most recent information.
The above is Meta Lion's comment on the Telos project which is our personal opinion, this is not investment advice at all. Investors should be responsible for their own decisions.