I. What is Tron?
Tron is an open-source blockchain technology aimed to serve as the backbone for a decentralized internet. It may execute smart contracts, which are the building blocks of decentralized applications, or Dapps; apps that operate on top of Tron's network of nodes and hence cannot be shut down or controlled by a single person or entity.
Tron aspires to provide the basis upon which complex services such as trading platforms, decentralized gaming networks, and decentralized finance (DeFi) apps are developed.
II. History of Tron
Tron was founded in March 2014, according to Tron. The Tron Foundation was created in Singapore in July 2017.
The initiative began with an emphasis on the entertainment business, with the goal of directly connecting content providers and content consumers rather than going via a middleman like YouTube or Netflix.
Furthermore, Tron (TRX) was initially an ERC20 token because it was built on the Ethereum network. However, on Tron Independence Day in June 2018, Tron created its own Tron coin mainnet. In other words, instead of using Ethereum, Tron built its own blockchain.
Tron made headlines in July 2018 with the massive acquisition of BitTorrent, a peer-to-peer (p2p) file-sharing technology used for data and content delivery over the Internet. BitTorrent has about 100 million users and, depending on the area, formerly accounted for 43-70% of total Internet traffic.
A brief history of Tron:
March 2014: Raybo, a precursor to Tron, is founded.
July 2017: The Tron Foundation is established in Singapore.
December 2017: Tron launches its own open-source protocol.
March 2018: Tron launches its testnet and its own web wallet.
May 2018: Tron launches its mainnet.
June 2018: Tron's first genesis block is created.
July 2018: The Tron Foundation acquires p2p file-sharing service BitTorrent.
March 2019: Tron partners with Tether to issue the USDT stablecoin as a TRC-20 token.
July 2021: The Tron Foundation restructures itself as the Tron DAO.
November 2021: Tron launches a $1.1 billion fund to grow its ecosystem.
December 2021: Justin Sun steps down as Tron CEO, handing control of the project over to the Tron DAO.
May 2022: Tron announces the launch of its USDD stablecoin.
III. Striking Features of Tron (TRX)
When it comes to the Tron ecosystem and its coin, there are several advantages. The following are some of the most important:
Speedy Transactions:

Tron is one of the fastest blockchains on the market, but it is not the fastest. Tron is more user-friendly than blockchains such as Ethereum or Bitcoin because it reaches transaction finality in less than three seconds and has transaction speeds of up to 2,000 TPS. Furthermore, the quick transaction completion benefits Tron's primary use case as a platform for the distribution of entertainment and material.

Low Transaction costs:

Transaction fees are almost non-existent because you just have to pay $0.000005 anytime you complete a transaction using Tron. The success of TRON's main net launch and the acceptance of its currency by traders and enthusiasts will ultimately determine if these low transaction costs exist in the near future. This will also show their importance in the long run.

A fantastic crew and sound development roadmap:

Tron has a fantastic crew behind it, which is one of its most significant advantages. In reality, some of China's brightest and most promising minds are actively working on this project with the critical objective of always improving it. It allows for more transactions to be processed at once.

Special Use Case:

Tron is a highly adaptable blockchain that can be used to exchange different tokens, perform DeFi, and transmit currency. However, its primary use is the decentralized distribution of entertainment and material. This distinguishes Tron from other blockchains and places it as a strong contender to emerge as a market leader in a future multi-chain world.

Governance:

Tron users may vote for Super Representatives and the organizations they collaborate with to enhance the ecosystem as a whole. Staking TRX currency is required to get voting privileges.
IV. Core Technology of Tron (TRX) 
Tron aims to build a new decentralized Internet that is less reliant on third-party suppliers. The Internet is strongly dominated by a few businesses that control the majority of data, site hosting, and advertising.
Many people regard this as an issue since a tiny number of individuals wield excessive power over how the Internet operates. Tron aims to "repair the Internet" in a variety of ways:
By liberating and uncontrolling data.

Creating an ecosystem that will directly reward people for sharing content.

Developing an internet infrastructure that enables the decentralized trading of digital goods such as games and market forecasts.
Tron is intended for decentralized apps (dApps) that compensate users for their content rather than selling it to marketers like YouTube, Facebook, and Instagram.
1. Tron Architecture
The Tron blockchain transfers data across three layers: the storage layer, the application layer, and the core layer. These operate as follows:
The storage layer: The storage layer is designed to segment the data stored on the blockchain, and the state data of the blockchain itself, meaning the status of its smart contracts.
The application layer: The application layer is used by developers to build applications and wallets powered by TRX crypto.
The core layer: The core layer processes instructions in either Java programming language or a unique language written for Ethereum called Solidify. Instructions are sent to the Tron Virtual Machine, where programs are executed.
2. Delegated Proof-of-stake Consensus Mechanism
Tron employs delegated proof-of-stake to reach consensus rather than the more energy-intensive and inefficient proof-of-work process employed by Bitcoin or the conventional proof-of-stake approach used by many other networks. Consensus is the process through which stakeholders on a blockchain agree that the transactions are valid and recorded.
Tron achieves consensus with a system of 27 super delegates. The representatives rotate every six hours, with those picked gaining access to the protocol's new TRX money.
The Tron blockchain is updated every three seconds with a new block. Every time a valid block is generated, super representatives receive 32 additional TRX tokens. On the Tron blockchain, users can operate three different types of nodes: witness, nodesm complete notes, and solidity notes. They carry out the following tasks:
Witness nodes – Witness nodes vote on new decisions that make changes to the protocol.
Full nodes – Full nodes broadcast blocks and transactions on the network for all to see.
Solidity nodes – Solidity nodes provide the API (Application Programming Interfaces) and sync blocks from the full nodes.
V. What is TRX?
1. Detailed Information about TRX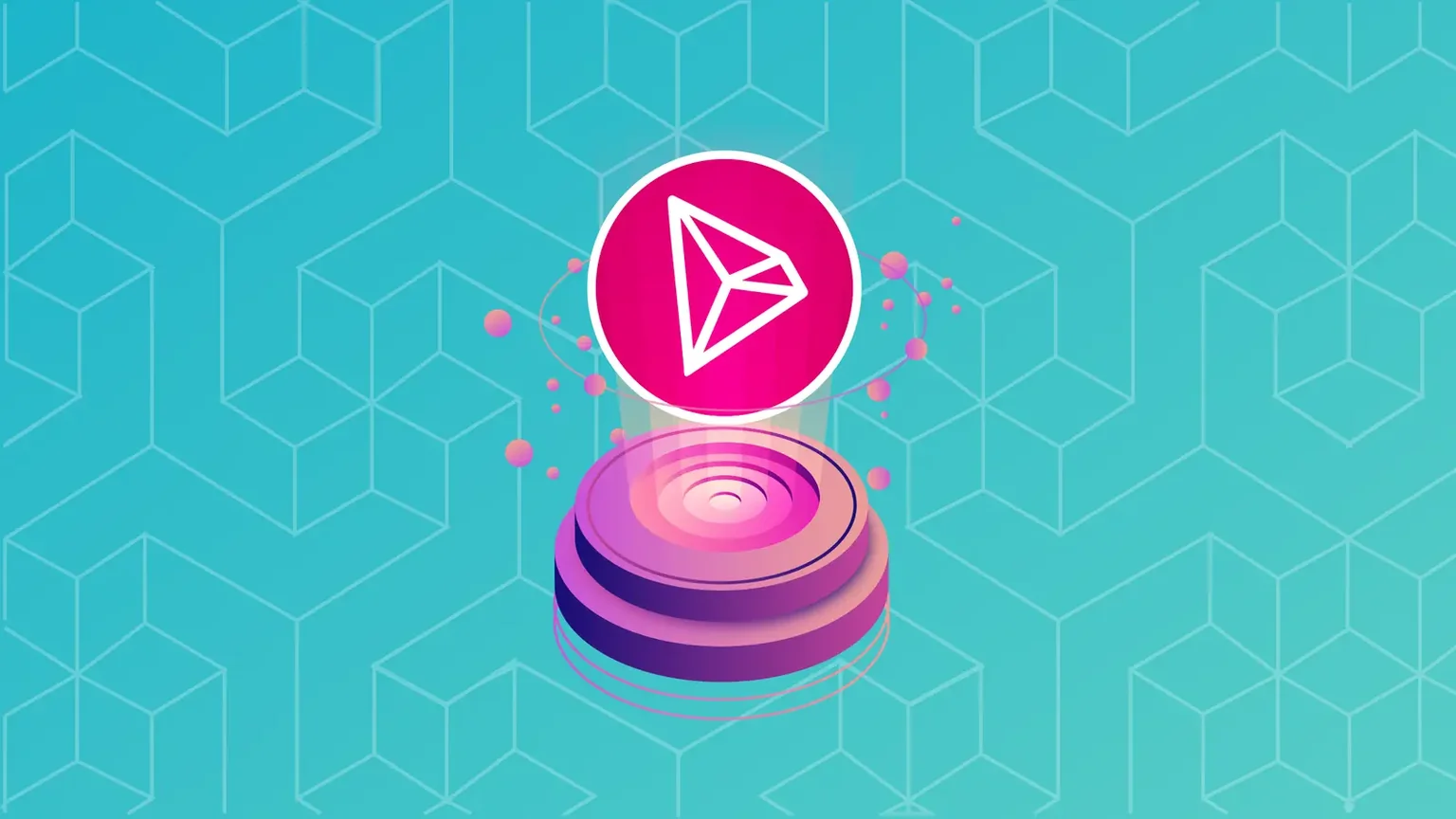 TRX, or the TRON Foundation, has introduced TRONIX, a mainnet token based on the TRON Protocol. TRX tokens serve as the primary unit of account on the TRON blockchain, and the value of all other currencies is derived from TRON. BitTorrent (BTT), JUSTt (JST), USD Coin (USDC), Tether (USDT), and NFTs are among the other tokens.
TRX is the natural means of trade for all TRC-based tokens. TRX integrates the whole TRON ecosystem with multiple application scenarios that drive transactions and apps on the chain.
2. TRX Allocation
3. TRX Token Metrics
TRX

Token Metrics

Ticker:

TRX

Blockchain:

TRON

Consensus:

Delegated Proof of Stake (DPoS)

Token Type:

Coin, Mineable

Token Standard:

TRC10, TRC20

Block Time:

3 seconds

Block Reward:

32 TRX

Transaction Time:

2000 TPS

Total Supply:

101,900,409,1844 TRX

Circulating Supply:

101,828,590,184 TRX
4. Use Cases of TRX
Use cases of TRX can be mentioned such as:
Rewards:

TRX can be used to pay for the most-voted candidates to create a new block.

Governance:

Holders can use TRX to vote for candidates to run the TRON network.

Payment:

Users can use TRX tokens to pay for goods and services within the TRON network. 
VI. How to earn & own TRX?
TRON may be purchased using a credit or debit card on cryptocurrency exchanges such as Binance and Kraken. Before making a purchase, you must first establish and authorize a TRON wallet. You must first purchase any of the listed stablecoins on the Binance market before you can purchase TRON. Many people store their TRON tokens after acquiring them in the belief that their value will grow or that they may be traded.
VII. Which Crypto Wallets are suitable for TRX?
Here is the list of popular and best Tron (TRX) wallets:
Tronscan

Tron Wallet

TronLink

Ledger Nano X

Atomic Wallet

imToken

Trust Wallet

Guarda Wallet
VIII. TRX Recent Developments
Tron (TRX) ushered in the second week of October 2022 with the announcement that its token will become legal money in the Commonwealth of Dominica, made by none other than its blockchain founder, Justin Sun.
Technical indicators for TRON are confusing as of this time.

TRX could surge all the way to $0.0678 after 30 days.

Tron network's development activity surges over the last few days.
With the development, the crypto, along with other Tron-minted coins such as BTT, JST, NFT, USDD, USDT, and TUSD, can now be used as medium of exchange within the island nation. Meanwhile, Sun said on Twitter in September that the total amount of TRX tokens burnt since October 28, 2021 has reached 11 billion, reducing the asset's supply to 71.6 billion.
The 15th largest cryptocurrency by market capitalization just achieved another feat, ranking third on the list of the most influential BTTs during the previous 30 days. BTTs are TRC-20 utility tokens that are used to fuel various elements of decentralized apps and services. Despite these achievements, TRX has failed to produce a major rally that has pushed its values higher.
IX. Teams & Partners of Tron (TRX)
1. Team
2. Partners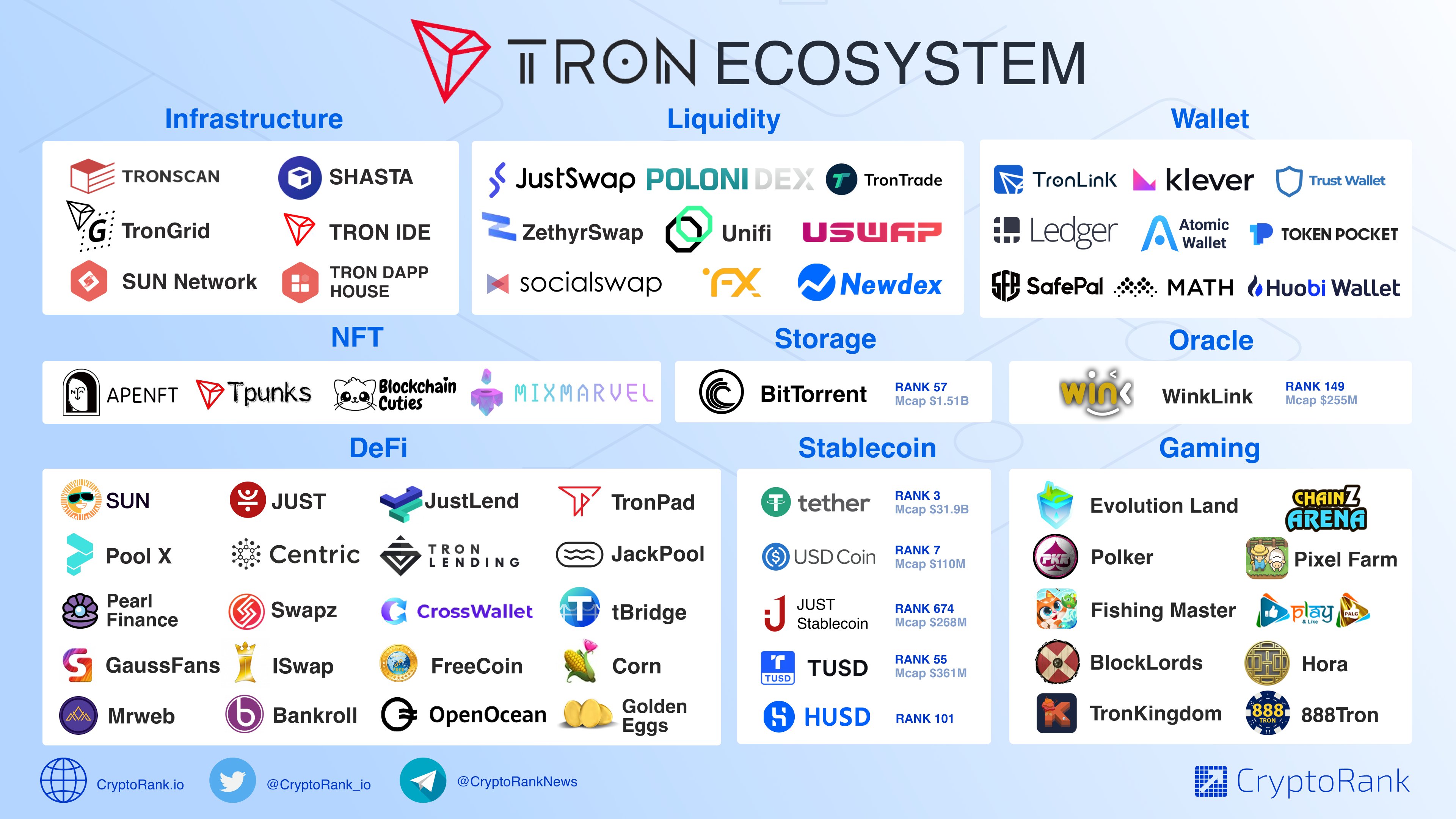 X. Where is Tron (TRX) information to be updated?
Currently, Crypto users can fully consult, research, and analyze information about Tron (TRX) through famous media newspapers such as Nasdaq, Bloomberg, Forbes, AP News, Yahoo!Finance, CoinTelegraph, Coindesk, Kraken…
These media are constantly updated with useful information, new activities, outstanding events of Tron, and all the topics surrounding it. Accordingly, Meta Lion Ventures continuously updates the topic of outstanding projects in Blockchain and hot events organized between Meta Lion & partners.
XI. FAQs about Tron (TRX)
Justin Sun, the former top representative of Ripple in China, launched Tron. Sun resigned as CEO of the Tron Foundation in December 2021, giving up leadership of the project to the non-profit Tron DAO, a decentralized autonomous organization.
How is the Tron Network secured?
TRON's security is provided through a delegated proof-of-stake consensus method. The network's validators will be changed every six hours, as determined by TRX token holders.
TRON is unique because there is a "Bug Bounty" program. The Tron Foundation pays incentives for discovering network vulnerabilities or flaws. It can be improved, secured, and used more effectively by network users.
Staking TRON necessitates the use of a Trust Wallet as well as enough TRON to cover transaction costs. To learn how to stake TRON, follow the steps below:
Get your Trust Wallet TRON address: To receive TRX in your Trust wallet, click the receive button, put "TRX" into the search field, choose TRON, and then copy the address.
Select a TRON validator of your choice: By clicking on the blue "More" button, you must pick "Stake" from the popup menu. You can select your chosen validator by clicking on "validator."
Stake your TRX: After selecting your preferred validator, just input the amount of TRX you intend to stake, then click "Continue" and "Confirm."
Is Tron a good investment?
If you are interested in the Tron network's potential and the future of internet media, this is a genuinely exciting investment. TRX tokens are required to participate with the network, thus they might be an excellent investment, particularly if you are an aspiring content producer or simply have a passion for media and want to interact with all of the dApps on the network.
However, it should be noted that as it is a cryptocurrency, the price of TRX is subject to fluctuations. At only $0.01 per token, they are not at the more pricey end of the crypto scale but the principles for investment stay the same. Do adequate research before deciding to invest in Tron and never invest more than you are prepared to lose.  
Conclusion
Tron aspires to decentralize content sharing on the internet. With other competitors already functioning as centralized corporations, such as Youtube, Amazon Prime Video, Netflix, and others, Tron's development will surely be limited. Tron is a blockchain platform that specializes in smart contracts and entertainment.
It allows users to create and distribute information as well as smart contracts. Tron's ultimate objective is to establish itself as a low-cost global entertainment standard. TRX, the platform's native token, may be used to tip content creators and make service payments.
The younger generation is looking for ways to use blockchain technology to reimagine how things were done in the past. Tron might be a lucrative asset that generates profits over time.